14-Day 'We Are Strong' Home Workout Guide +videos
Get 14 Sweaty Home Workouts To Pump Up The Motivation & Get Your Health Back On Track!
Your FREE 14-Day Home Workout Guide Includes...
(WARNING: These workouts are motivational and will inspire you to persevere and help you really understand the power that moving your physical body has on your emotions and your vibe!)
14 x 20 – 45 minute workouts for ALL FITNESS LEVELS
Equipment you can easily find (and probably already have) at home!
REboot your energy & motivation
Workout along with the video and Lunden OR on your own
Have FUN working out again
Get Inspired! You're next...
"Since I've found Lunden's workout videos and then joined her online programs, I have made lots of progress as a whole person. I get more and better sleep, I feel more balanced in daily life and feel capable of conquering whatever is going to get thrown my way."
– @amalia_langford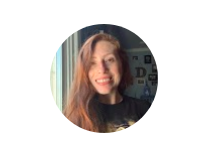 "I feel super amazing every single day now! When I workout it's a form of self love. Self love & self care helps everyone in my life! I feel so much more confident in my business and as a woman."
– @mrs_jessica_durbin
"Thank you Lunden! My husband and I workout to your videos multiple times a week. I love how you demonstrate all the  moves and how encouraging you are! You have helped us become healthier.
– @tia_linneman