FREE Masterclass: 5 Keys to Unlock Motivation That Lasts (& Never Start Over Again!)
50-Minute FREE virtual coaching session with Lunden, covering real life strategies to help you stop feeling stuck and frustrated with your health and fitness. ignite motivation and stop being a "chronic starter."
This free motivation masterclass is for you if...
… you feel like you're doing everything and nothing this year and you need that extra push to get back into a good routine once and for all.
…your routine has been rocked this year and all the stuff you used to love and used to inspire you to workout, eat healthy and go after your life goals are different or gone and you're not sure where to turn to spark that fire of motivation again in your life.
…you're ready for more energy for the things you love instead of instead of being confined to a strict training plan or diet.
…you want REAL LIFE healthy living strategies that fit into your everyday life.
…you do a little bit here and there, nothing consistent and you really want to step it up a notch (for real this time!).
…you have NO clue how I'm going to help you get motivated because nothing seems to work.
… you don't know what I'm going to teach but you already don't know how you're going to find time to fit it into your life. #thestruggle #igotyou
"Since I've found Lunden's workout videos and then joined her online programs, I have made lots of progress as a whole person. I get more and better sleep, I feel more balanced in daily life and feel capable of conquering whatever is going to get thrown my way."
– @amalia_langford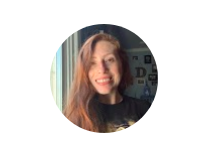 "I feel super amazing every single day now! When I workout it's a form of self love. Self love & self care helps everyone in my life! I feel so much more confident in my business and as a woman."
– @mrs_jessica_durbin
"Thank you Lunden! My husband and I workout to your videos multiple times a week. I love how you demonstrate all the  moves and how encouraging you are! You have helped us become healthier.
– @tia_linneman
THIS IS THE #1 QUESTION I GET OVER THE LAST 10+ YEARS:
"How do I stay motivated?"
"Is it a never ending supply of motivation you're just born with?" NO
"Are you always super motivated and excited to workout?" NO
"Is there a motivation button you press?" NO
"I WISH I was as motivated as you!" WISHING DOESN'T WORK 🙂